Learn about Clinic Benefits
Learn about Physician Benefits
Learn About Patient Benefits
Win-Win-Win
---
Bulbocavernosus Reflex System
IMPROVE PATIENT OUTCOMES WITH SACRAL NERVE TESTING
Can you measure your patients Latency time?
How important is that in treating Incontinence issues!
---
 Diagnostic Screening / Testing for Peripheral Artery Disease (PAD) &
Cardio-Vascular Insufficiency (CVI)
Faster 

Mobile

Secure

Accurate 
---
Regenerative Medicine Solutions
Reach out and learn more about what we are doing with Regenerative Medicine Technologies.
———————————————————————————————————————————————————————————————————————————-
Pain & Wound/Scar Topical
Patented Acute Pain Cream 
Patented Wound / Scar Treatment with Acute Pain Cream
---
Full Service Cardio-Vascular
Testing Service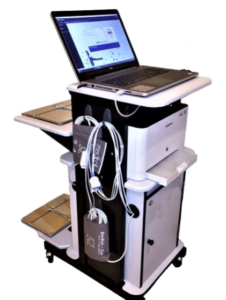 A turn key solution in your office to perform preventative testing for Ankle Brachial Index (ABI), Autonomic Nervous System (ANS), Sudomotor Function Test with leading technology and clinical expertise delivered to you in a user friendly summary and recommendations report.
---
Vascular Stimulation

It's time to rethink how calf muscle pump dysfunction due to disuse muscle atrophy impacts blood flow in the lower extremities and how to heal wounds with the Vascular Stimulation Device.
Fact: Inactivity of the calf muscle pump results in a 47% decrease in venous outflow, 13% reduction in heart rate, and reduced arterial inflow to the legs.
Background: Reducing pressure by off-loading weight has proven to be very effective in treating diabetic foot ulcers. Experts agree total contact casting is the gold standard in off-loading.
Conversely, applying sustained pressure is the gold standard in treating venous leg ulcers. Vascular surgeons, podiatrists, and wound clinics use Unna Boots to provide around the clock compression in managing edema.
Problem: The common denominator with total contact casting, walking boots, and Unna Boots is the development of disuse muscle atrophy. These products prevent normal foot propulsive and ankle flexion, leading to calf muscle pump dysfunction, decreased venous outflow, reduced arterial inflow, and delayed wound healing.
---
Pneumatic Compression Devices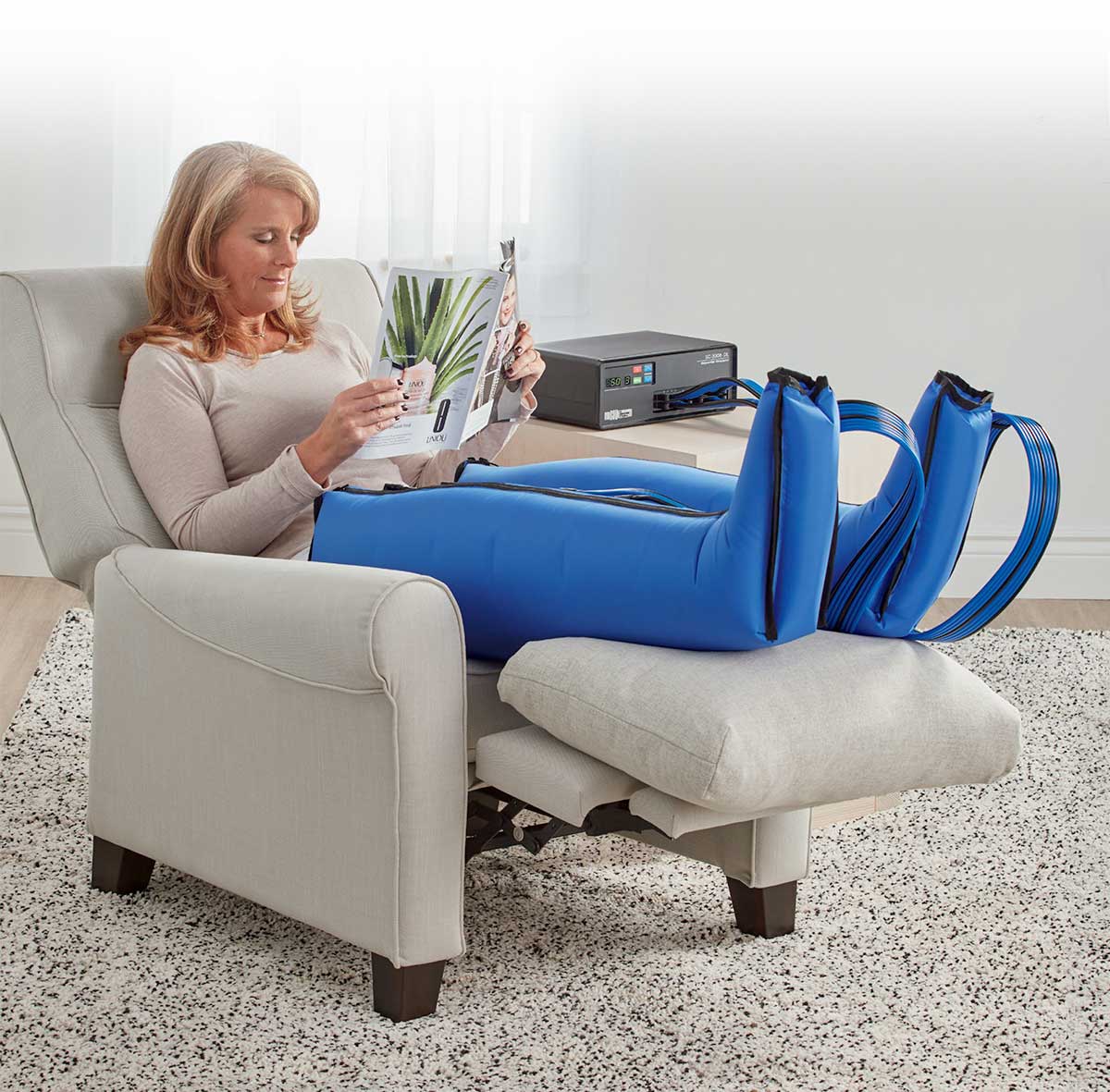 4 and 8 chamber gradient sequential pneumatic compression devices are intended for treating lymphedema, lymphedema associated with venous insufficiency, and/or venous stasis ulcers.
---
Portable DVT Device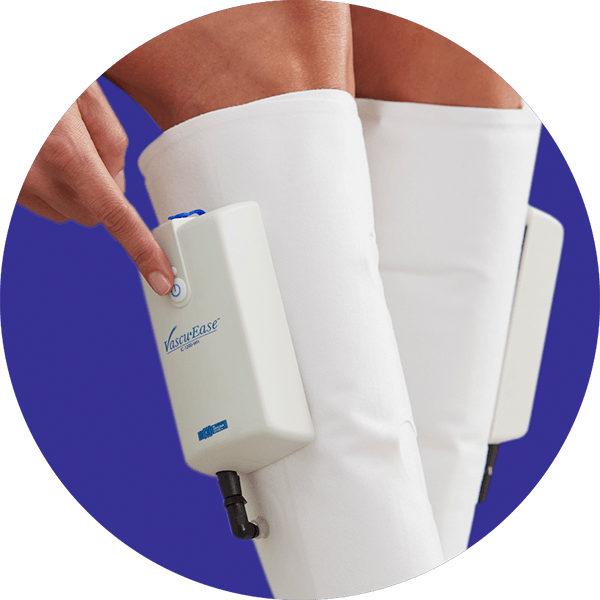 Every minute, the device inflates the leg cuffs for 15-seconds at 50 mmHg for increasing venous outflow and preventing pooling of blood. Immediately the cuffs deflate for 45-seconds which allows for venous refill. Mimicking the physiology of emptying and refilling of the leg veins helps prevent venous stasis.
---
Disposable Single Use Infection Control Products 
SLINGS PREMIER QUALITY, ULTIMATE COMFORT, UNPARALLELED SAFETY

SLIDE TUBES REUSABLE & SINGLE PATIENT USE

DISPOSABLE RECYCLABLE ANTIBACTERIAL CURTAINS

SUPER ABSORBENT BREATHABLE PADS 
AIR LATERAL TRANSFER

---
Any Questions on any of these products and service please reach out.
Stay Safe and be Healthy!
---

Next Steps…
Call the Authorized Advisor that referred you to this site or contact us so we can have an Authorized Advisor contact you to schedule a demo and review the benefits of these programs.