OUR GOAL IS TO PROVIDE BETTER PATIENT CARE
Early Detection of Chronic Disease in Asymptomatic Patient
Diagnose Complex Symptoms
Increase Patient Compliance with Treatments
ABOUT US
We believe that early detection or Early Detection Medicine (EDM) is the key to successful treatment.
OUR VISION: We envision a world in which health screenings for asymptomatic disease is the standard of care in the medical industry.
OUR MISSION: To empower the physician to proactively identify disease indicators in asymptomatic patients by utilizing cutting edge preventive screenings and technologies while improving the overall patient experience.
WE PROVIDE THE FOLLOWING WITHOUR SERVICE
ALL-IN-ONE ONSITE DIAGNOSTIC SERVICE
State-of-The-Art Medical Device
Insightful Medical reports
Onsite Medical Technician
Full-Service Billing Options or Expert Assistance in Billing
MEDICAL DEVICE
State-of-the-art diagnostic medical device testing the cardiovascular and autonomic nervous system
FDA Cleared
Small office footprint
Portable mobile cart
MEDICAL REPORTS
Physician portal for immediate results
Instant easy-to-interpret 4-page report
Secure cloud-based database
40-Page archive report
MEDICAL TECHNICIAN
Onsite technician
Employed by P4P
Screens patients
Schedules patients
Conducts Tests
BILLING
Determine insurance eligibility
Submit claims or assist in claim submission
Resolve disputes
$0 START-UP COSTS
NO CAPITAL EXPENDITURE
NO TRAINING OF CLINICAL STAFF
NO BURDEN FOR BILLING STAFF
INCREASE PRACTICE REVENUE
$150-170 NET REVENUE PER SCREENING
INCREASE OFFICE VISITS BY 15-20%
DOWNSTREAM REVENUE TO MULTI-SPECIALTY GROUPS
UNCOVER POSSIBLE HIDDEN DISEASES
IDENTIFY CHRONIC ILLNESS BEFORE COSTLY AND INVASIVE INTERVENTIONS ARE REQUIRED.
PERIPHERAL ARTERY DISEASE
COMPLEX PAIN DISORDERS
ATHEROSCLEROSIS
SLEEP APNEA
HYPERTENSION
DIABETIC NEUROPATHY
CARDIAC AUTONOMIC NEUROPATHY
VASCULAR ABNORMALITIES
TYPE 2 DIABETES
PROVEN STANDARDS OF CARE


Testing of the autonomic nervous system (ANS) is the recommended standard of care by the American Diabetes Association for patients with Type 1 and Type 2 diabetes.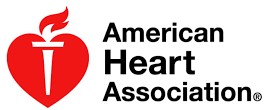 The American Heart Association Practice Guidelines for the management of patients with peripheral artery disease include the measurements of ankle-brachial index (ABI) in adults over 50 years old with a history of smoking, diabetes, or circulation problems, and all adults over 70 years old.
3 MAIN TESTS TO IDENTIFY ASYMPTOMATIC DISEASES
SUDOMOTOR TEST
The device stimulates the patient's sweat glands by emitting a low voltage current through a glass plate.
Results for this test helps the physician determine if the patient is going to be at risk of vascular disease or neuropathy.
AUTONOMIC NERVOIS SYSTEM TEST
We report the heart-rate variability with beat-to-beat blood pressure in the patient after deep-breathing, head-tilt and Valsalva maneuver tests and compare to baseline.
Many diseases of the nervous system identified.
ANKLE-BRACHIAL INDEX TEXT
A measurement of the ratio of blood pressure of the upper and lower body.
Results indicate if the patient is suffering from vascular disease.
Ability to test the vascular system at the micro-level.
INTRODUCTION TO ABI, ANS AND SUDOMOTOR DIAGNOSTIC TESTING
BILLING AND INSURANCE
OUR SERVICE IS ACCEPTED BY MEDICARE, MEDICAID, AND MOST MAJOR PRIVATE INSURANCE CARRIERS.
We offer two options for billing.
OPTION 1: Billing provided by Pulse 4 Pulse team via national platform AdvanceMD.
We have many years of experience working with insurance companies and have expertise in successfully submitting claims and minimizing denials for the billing codes associated with our service
OPTION 2: While we prefer to do the billing because of our experience with these specific codes we do let clients who request it do their own billing. In this case, the practice bills through their existing system and Pulse 4 Pulse provides expert billing liaison.
BILLING CODES
There are up to 5 Billable Diagnostic Codes approved by Medicare, Medicaid, and most private payers.
Ankle Brachial Test (93923)
Autonomic Function Test (95921)
Sudomotor Test (95923)
Electrocardiogram (93040)
Pulse Oximetry (94761)
ADDITIONAL BILLING CODE
Follow-up Office Visit (99214)
Get in touch and we'll get back to you as soon as we can.
We look forward to hearing from you!