Pain Blocking PENS Device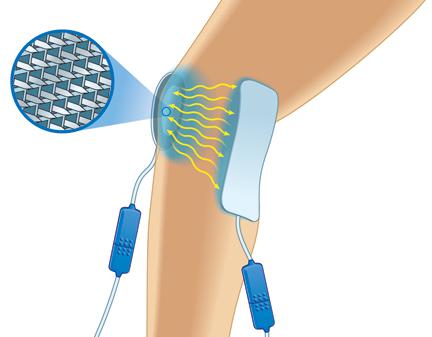 PAIN & Spine Plus More
A reimbursable Percutaneous Electrical Nerve Stimulation (PENS) pain therapy solution for physicians in pain and spine clinics, as well as a follow on home prescription therapy for patients to manage their pain on an as needed basis at home.
Veterans Affairs
Neurostimulators deliver therapeutic high-frequency electrical signals through skin directly to nociceptive pain fibers to block pain signals, accelerate rehabilitation and 

reduce the need for opioids.
A continuum of care of advanced non-opioid pain therapy solutions for veterans and active military personnel:
Healthcare providers in VA Medical Centers treat patients' chronic, acute and postoperative pain conditions with a neurostimulator. 

Patients that respond to therapy but have ongoing chronic pain management requirements, are issued Home units so the veteran can continue to treat themselves at home on an as needed basis.
Provides a meaningful improvement in Veterans lives:
89% report an improvement in quality of life*

57% report a reduction in or elimination of opioid use*

92% use on a daily or weekly basis to manage their pain*

91% prefer PENS over TENS
Sports and Athletic Training
Provides advanced portable pain therapy solutions for the athletic trainer and their athletes.
Used by over 90 professional sports teams and over 150 major college athletic programs.
Neurostimulators provide instant, long lasting pain relief, and can be used during active or passive range of motion to improve function and accelerate an athlete's return to play.